地址:东莞市长安镇沙头靖海中路四海商业大厦201
Tel: 0769-89878426
Fax: 0769-89026617
QQ: 2602986054
Email: eric@ruiyuansteel.com
Skype: eric-xiangdy;
MSN:eric-xiangdy@hotmail.com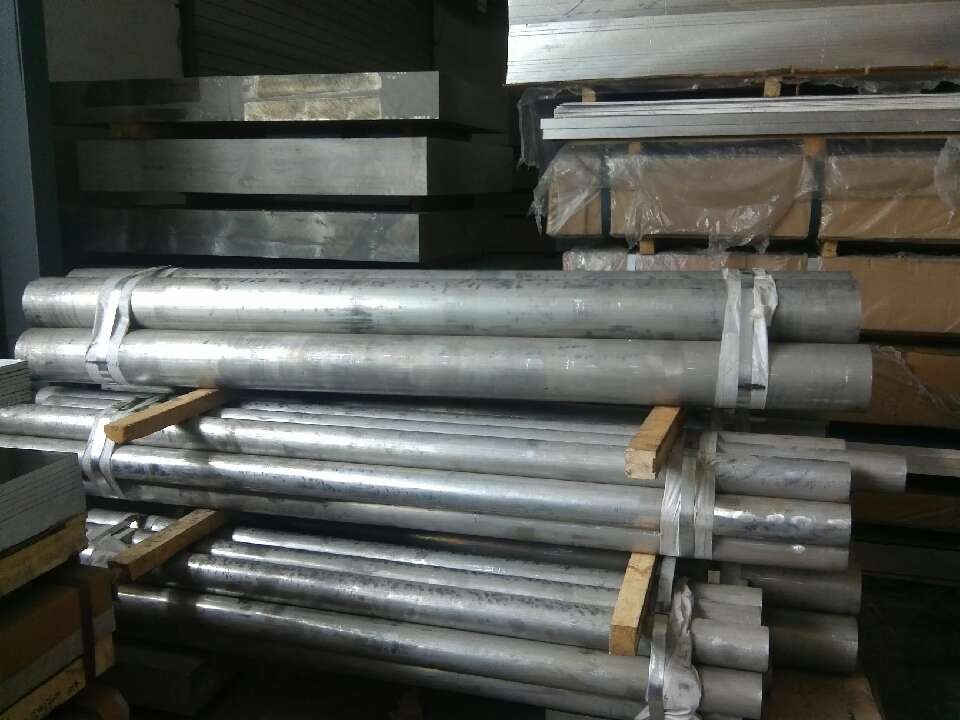 6061-T6 Aluminum Alloy Round Bar
6061-T6 Aluminum Round Bar
Applications:
Aluminum Round Bar 6061-T651 used in the manufacture of heavy-duty structures requiring good corrosion resistance, truck and marine components, aircraft gun carriage, railroad cars, furniture, tank fittings, general structural and high pressure applications, wire products, and in pipelines.
Description:
1. Aluminum, Grade: 6061, T6 or T651
2. Hot rolled, Temper & Pre-stretching, T651
3. Production leadtime: 25~45days
4Tensile strength: σ B (MPa): ≥ 180
Yield strength: σ 0.2 (MPa): ≥ 110
Elongation rate: δ 5 (%): ≥ 14
Machinability
Machinability in the harder T 4 and T6 tempers is good. It is notably less easy to machine in the annealed temper.
Forming
Easily cold worked and formed in the annealed condition. Stamping, bending, spinning, deep drawing are all readily accomplished using standard methods.
Welding
The alloy has very good welding characteristics and may be welded by all of the common welding techniques. Gas tungsten arc welding is generally used for thin sections (less than 0.032") and gas metal arc welding is used for heavier sections. Use alloy 4043 filler wire for best results, although a decrease in T 6 properties will result.
Heat Treatment
Solution heat treat at 990 F for adequate time to allow for thorough heating and then water quench. Precipitation hardening is done at 320 F for 18 hours and air cool, followed by 350 F for 8 hours and air cooling.
Forging
The alloy is capable of being hot forged at temperatures in the range of 900 F to 750 F.
Competitive Advantage:
Excellent for processing
High welding characteristic
Good corrosion-resistance
High Toughness
High polishing
Easy for painting
Good Oxidation resistance
Non deformation
Competitive price
Fast production leadtime
All the material are inspected with 3 times to meet the highly standards